Improve the overall appearance of your teeth and gums with a cosmetic dental treatment. At Clinique Dentaire Dr Alain Quinn in Gatineau, our general dentists offer a variety of cosmetic services, including teeth whitening and dental implants.
Teeth Whitening
Professional teeth whitening safely and effectively whitens your teeth. At Clinique Dentaire Dr Alain Quinn, we offer in-office and take-home treatment options that can help give you a whiter, brighter smile. 
Learn More
Dental Implants
A dental implant may be used in combination with a tooth replacement to replace a missing tooth. The implant will look and feel like a natural tooth, and help to restore your smile.
Learn More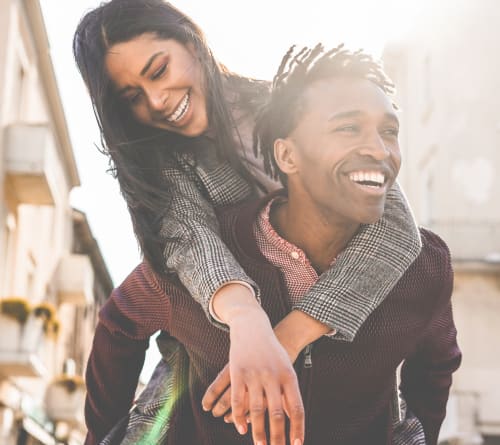 Same-Day Crowns, Inlays & Onlays
Normally, placing a porcelain crown, inlay or onlay requires more than one visit to the dentist, but by using CEREC technology, our Gatineau dentists can perform the entire procedure in one easy visit. No impressions, no temporaries - just a tooth-coloured restoration done.
Veneers
Dental veneers can be used on teeth with uneven surfaces, or teeth that are discoloured, chipped, oddly shaped, crooked, or unevenly spaced to improve the overall appearance of your smile. These thin pieces of porcelain are bonded to the front of your teeth to change their colour or shape.
Dental Bonding
If you have a chipped, cracked, or discolored tooth, tooth bonding can give you confidence. Dental bonding is a cosmetic procedure in which tooth-coloured composite resin is bonded to a decayed, discoloured, damaged, or gapped tooth to give you a more natural-looking, even smile.


Full-Mouth Restorations
A restorative treatment plan involves a number of general and cosmetic dental procedures to improve the look and feel of your smile. Our Gatineau dentists can create a customized treatment plan that allows us to complete all the procedures you require, in as few dental appointments as possible. 


A dental implant is a small titanium screw used to replace a missing natural root. Our Gatineau dentist may place a dental implant to help replace a missing tooth and restore your smile.

Request Appointment

The Benefits of Dental Implants Dental implants can help improve the appearance and function of your smile...

Read more »

Effectively remove stains and safely lighten the colour of your teeth with professional teeth whitening. At 

Clinique Dentaire Dr Alain Quinn

, our dentists offer both in-office and take-home treatment options for patients in Gatineau.

Request Appointment

Why Teeth Darken As you age, your teeth become more vulnerable to staining from food and other substa...

Read more »